10 days

View 2012, 2013 Monsoon Diaries in a larger map
They say it's like visiting another planet: Antarctica. For those of you who want an experience that's totally out of this world and to come back with stories to impress, this one's the trip.
December 13th – 22nd =

ANTARCTICA

ONCE IN A LIFETIME Price

: $4100 USD/pp all-inclusive ($6000 USD off the original

$10,000+ price!)
First come first served; 8 spots left.
20% down payment required now, the rest you can pay there when the trip begins.
Keep reading for detailed itinerary below!
We've done the beaten path, we've done current events, we've done history, now it's time for one of the greatest natural wonders of the world. We've teamed up with OceanWide Expeditions and worked with them to get an excellent discount just for those who book with us at The Monsoon Diaries.
Witness humpback whales in their natural habitat, see penguins at the height of their mating season, and be one of the privileged few who can say they've visited the beautiful continent of Antarctica.
Our special deal includes all meals and snacks, so all you'll need to bring is a camera and a thirst for adventure. You'll also get an opportunity to hear talks by noted naturalists (free of charge) to guarantee you the best experience possible.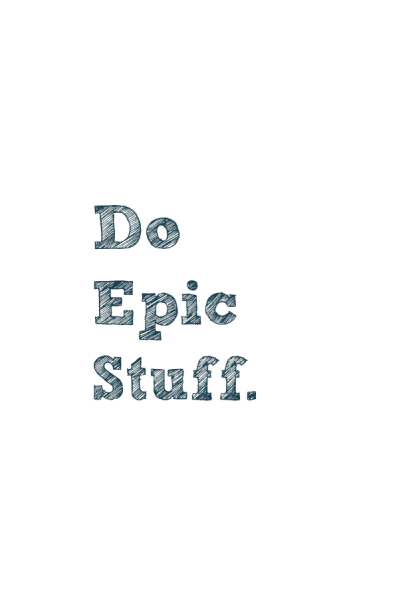 WHY SHOULD I GO?
"Momentum comes from pushing, not from planning. Confidence comes from scars and risk, not from indecision." – Life Doesn't Start Tomorrow.
It starts with *you*. None of the following will ever matter unless you commit to your decision. Yes, dropping everything for something totally new and unknown can be scary! But nobody ever learned how to ride a bike by reading about it; you have to get on the damn thing! So get on and go!
You might respond with "Yeah, but…"
"'Yeah, but…' is pernicious. Because it makes it sound like we have the best of intentions when really we are just too scared to do what we should. It allows us to be cowards, while sounding noble." – 3 Reasons to Travel While You're Young.
Let's entertain the possibility that you'll skip out. Then watch us as we come back safe and sound, share our stories, show you our photos, and talk about how our lives have changed. Whether or not you will realize it then, when you have your first child, when in your midlife crisis, or on your deathbed, you're inevitably going to regret that you missed out on an epic once-in-a-lifetime opportunity. This could set the tone for the rest of your life. Don't let this happen.
Starting slowly never ever works in travel and habits become harder to break once you've accustomed yourself to a way of approaching new experiences. Do you think that to skydive you first have to look it up on Wikipedia, or learn to fall off a table? No. You simply jump. So those of you who want to travel, travel. And imagine how easy traveling will seem to you afterwards. Imagine how much confidence you'll gain in yourself. Imagine the bragging rights and stories you'll have when you come home.
Not many people realize that the opportunity for a tremendously positive life change is right in front of their faces: This could be the very moment where you turn your life around and finally do something *epic*. The world won't wait for you.
WHAT ARE WE SAILING ON?
We will sail on The Ortelius.
HOW MUCH WILL IT COST?
All prices have up to a discount of $6k+ USD discount lobbed OFF from the original price. Significant discounts for groups and previous monsooners are also offered (email me for more information: calvin[at]monsoondiaries[dot]com!)
Your options:
$4100 – Quad room (4 sharing)

$5415 – Twin room w/ window (2 sharing)

$6200 – Superior room (3 sharing, 1 double bed & 1 single bed)

$6990 – Suite (2 sharing, 1 double bed)
Pictures & layout of our cabins: Cabins aboard m/v Ortelius
OK, I'M INTERESTED. WHAT'S THE ITINERARY?
December 13th: Depart Ushuaia
In the afternoon, we embark on our ship in Ushuaia, Tierra del Fuego, Argentina, the southernmost city in the world located at the Beagle Channel
We sail through this scenic waterway for the rest of the evening
December 14th – 15th: At Sea
During these two days we sail across the Drake Passage.
When we cross the Antarctic Convergence, we arrive in the circum-Antarctic up welling zone. In this area we may see the Wandering Albatrosses, Grey Headed Albatrosses, Black- browed Albatrosses, Light-mantled Sooty Albatrosses, Cape Pigeons, Southern Fulmars, Wilson's Storm Petrels, Blue Petrels and Antarctic Petrels.
Near the South Shetland Islands, we spot our first icebergs.
December 16th – 19th: Antarctica
We will sail directly to "High Antarctica", passing the Melchior islands and the Schollaert Channel between Brabant and Anvers Island.
On Cuverville Island, a small precipitous island nestled between the mountains of the Antarctic Peninsula and Danco Island, we will find a large colony of Gentoo Penguins and breeding pairs of Brown Skuas.
If we land on Danco Island we can observe Chinstrap Penguins and possibly Weddell and Crabeater Seals.
In Neko Harbour we will have the opportunity to set foot on the Antarctic Continent in a magnificent landscape of huge glacier and enjoy the landscape during zodiac cruises.
Camping overnight in Antarctica:
When sailing to Paradise Bay, with its myriad icebergs and deep cut fjords, we will have the opportunity for zodiac cruising between the icebergs in the inner parts of the fjords. In this area we have good chances to see Humpback Whales and Minke Whales.
After sailing through the Neumayer Channel, we hope to get permission to visit the British research station and post office Port Lockroy on Goudier Island.
Close to Port Lockroy we may also offer a landing on Jougla Point with Gentoo Penguins and Imperial Shags.
We sail through the spectacular Lemaire Channel to Pleneau and Petermann Island where we can find Adelie Penguins and Blue-eyed Shags. In this area, there are good chances to encounter Humpback Whales, Minke Whales and Fin Whales.
A visit to one of the scientific stations in Antarctica will give you an insight about the life of modern Antarcticans working on the White Continent.
Further south we may visit the Ukrainian Vernadsky Station, where we will receive a warm welcome from the station crew.
Sailing north through Neumayer Channel we arrive at the Melchior Islands with a very beautiful landscape with icebergs, where we may encounter Leopard Seals, Crabeater Seals and whales.
December 20th-21st: At Sea
On our way north we are again followed by a great variety of seabirds while crossing the Drake Passage.
December 22nd: Return to Ushuaia
We arrive in the morning in Ushuaia and disembark.
Price Includes:
Voyage aboard the designated vessel as indicated in the itinerary.
All meals throughout the voyage aboard the ship including snacks, coffee and tea.
Free use of rubber boots aboard Plancius & Ortelius and snowshoes aboard 'Plancius'.
Pre-scheduled group transfer from the vessel to the airport in Ushuaia (directly after disembarkation).
All shore excursions and activities throughout the voyage by Zodiac.
Program of lectures by noted naturalists and leadership by experienced expedition staff.
All miscellaneous service taxes and port charges throughout the program.
Comprehensive pre-departure material.
Price Excludes:
Any airfare whether on scheduled or charter flights.
Pre- and post Ushuaia arrangements.
Transfers to the vessel at Ushuaia
Passport and visa expenses.
Government arrival and departure taxes.
Meals ashore at Ushuaia.
Baggage, cancellation and personal insurance (strongly recommended).
Excess baggage charges.
All items of a personal nature such as laundry, bar, beverage charges and telecommunication charges.
The customary gratuity at the end of the voyages for stewards and other service personnel aboard (guidelines will be provided).
Possible fuel surcharges; It is agreed that if world fuel prices will reach or exceed US Dollar 90 per Barrel Brent (US Dollar 120 for season 2013-2014) 90 days prior to departure Oceanwide Expeditions reserves the right to levy a fuel surcharge of US $ 25 per passenger per night for bookings outside Europe and EURO 18 per passenger per night for bookings within Europe, to be paid by the contracting party of Oceanwide Expeditions.
Leave a comment below or e-mail me at calvin[at]monsoondiaries[dot]com! (Replace the [at] and [dot] with the appropriate symbols to prove that you're human)
WHAT ELSE IS THERE OTHER THAN ANTARCTICA?
So beginning December 10th we will monsoon through…
Montevideo, Uruguay
Colonia, Uruguay
Buenos Aires, Argentina
Ushaia, Argentina - The southernmost city in the world
Antarctica
Punto Arenas, Chile
Puerto Natales, Chile
Cuernos del Paine, Chile
Torres del Paine, Chile
Perito Moreno Glacier, Argentina
El Calafate, Argentina
Afterwards, we'll revisit Buenos Aires, Colonia and Montevideo before heading home!
Come with us. Leave a comment or e-mail me to join.
860 total views