I just decided to take a random trip to Croatia, just because (do we need reasons to travel anymore?)
…And somewhere along the coast of the Adriatic Sea I found a lovely city called Split.
From Croatia's capital, Zagreb, I took a one hour flight via propeller plane and landed in Split's tiny airport.
Conveniently, there are buses that time themselves perfectly to arriving flights so I hopped on one for 30 kn/pp and promptly arrived at Split's bus station within 40 minutes, which is located right next to its port harbor:
From there I walked north for about 10 minutes and reached the redeveloped strip of Riva:
I then entered the main highlight of Split — The Diocletian Palace — from the Southwest corner:
Eventually, you'll come across the main part of Diocletian's Palace, Peristil Square (Peristylium):
To your left will be St. Dominus' Cathedral and Bell Tower, which you can climb to the top for 15kn per person: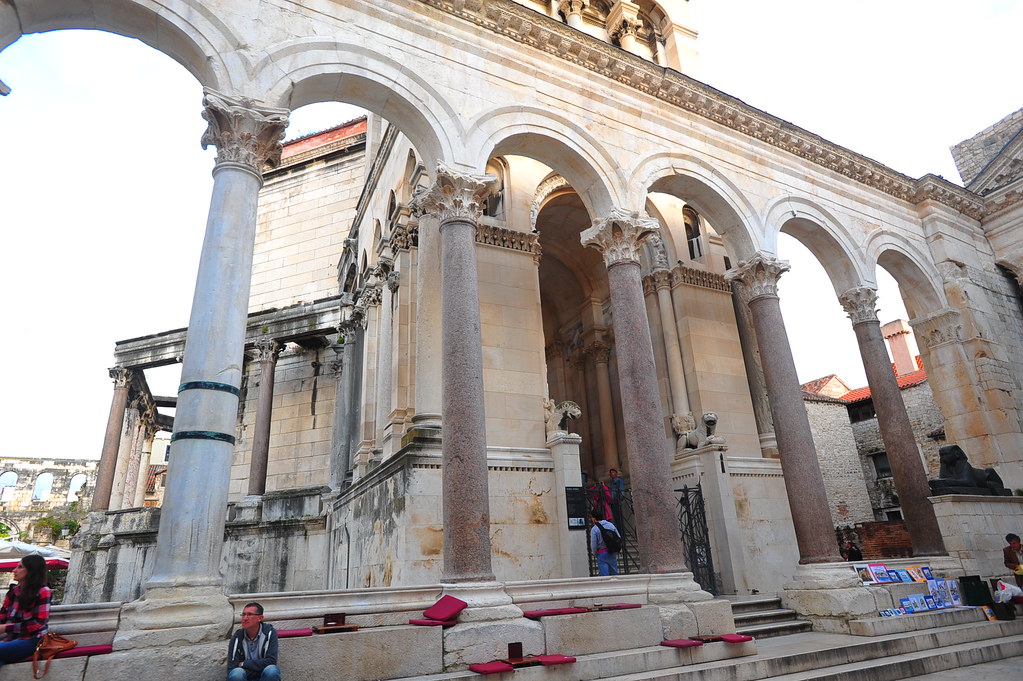 The views of Split from the top:
From there I headed downstairs. There's some shopping and if you press further, an entrance to the excavated remains of the palace basement (20kn for students).
But this place is so small it's best that you forget having any sort of plan and just wander around in circles; you'll bound to discover something new every time:
Jupiter's Temple
And with enough circles, I eventually wandered back outside Diocletian's Palace:
Of course, I started getting hungry so I returned to Diocletian's Palace grounds for dinner:
At this point it began thunderstorming. At the advice of the locals running the restaurant I was it, I donned on a trash bag, turned it into a makeshift poncho and headed back home:
The next morning I returned to the palace to explore a narrow section of the underground tombs:
The crypt underneat the Cathedral
Satisfied, I then boarded an 11:45am bus to Dubrovnik.
252 total views
- At time of posting in Split, Croatia, it was 17 °C - Humidity: 47% | Wind Speed: 10km/hr | Cloud Cover: thunderstorms