This is the true story… of 16 strangers…
picked to live on a backpack…travel together and have their lives blogged…
To find out what happens… when people stop being polite… and start getting monsoonal…
…The Monsoon Diaries
The last challenge was to see if I could take 8 American strangers — few with prior backpacking experience — into the Islamic Republic of Iran. No big deal.
This time we're heading to politically friendlier regions of Eastern Europe and La Hispaniola, but with an otherwise unfriendly itinerary: of the 6 nights in Eastern Europe, only 1 of them will involve a real bed; the other 5 nights we'll be getting by on overnight trains hopping from Odessa to Warsaw. And we will partake in a kind of alternative backpacking that which Lonely Planet has called the finest examples of "dark tourism": the Chernobyl Nuclear Disaster, Pripyat, ICBM Nuclear Silos from the Cold War, the Auschwitz Concentration Camp.
Afterwards we return to NYC for less than 24 hours, celebrating New Year's Eve in the New Year's Eve capital of the world, before heading to sunnier Haiti and the Dominican Republic.
And within the span of a mere 12 days, we will have stepped foot in 3 continents, 4 countries, and 15 cities all the while enduring freezing temperatures of an Eastern European winter to the baking heat of La Hispaniola island. Time to know what we're made of.
I would like to introduce:
 Ukraine & Poland (12/25-12/31)
Haiti & Dominican Republic (1/1/13-1/6/13):
Jackie "The Artist" Ho: New York, NY; Columbia University '14
Sam Wong: New York, NY; CUNY Baruch '13
Where we're going: 3 continents, 4 countries and 15 cities in 12 days.
Odessa, Ukraine
Kyiv, Ukraine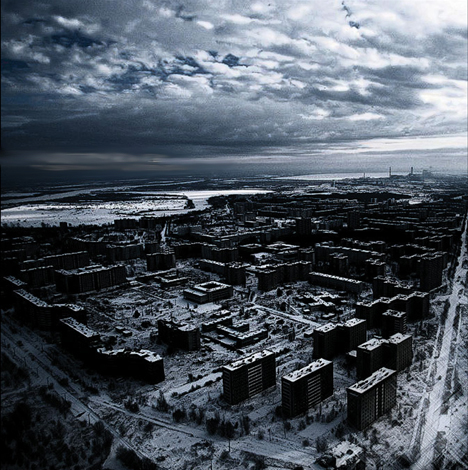 Pripyat, Ukraine
Chernobyl
ICBM Launch Pad (aka an abandoned USSR Nuclear Missile Silo)
Krakow, Poland
Auschwitz I
Auschwitz-Birkenau
Warsaw, Poland
New York City for New Year's Eve
Port-au-Prince, Haiti
Cap-Haitien, Haiti
Sans Souci Palace
Citadelle Laferrière
Santiago de los Caballeros, Dominican Republic
Santo Domingo, Dominican Republic
Punta Cana, Dominican Republic
Interested in joining us? Let me know.
458 total views